Back to Display Solutions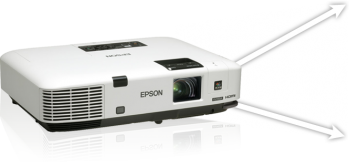 Projection Distance Calculator
Calculate the right projection distance quickly and easily
Training-ID: PTTSO_264
How large will the projection area of the new projector be if it is only three metres from the screen? Or indeed where should the projector be positioned if the image is to have a diagonal of at least 100 inches?
The new Epson Projection Distance Calculator can answer these and many other similar questions. Simply select the projector model, enter the ceiling height and the calculator will start! The user can adjust the projection distance and distance to the floor or ceiling with a scroll bar. The online tool will immediately display the image size and simultaneously calculate all other variables for the image size and projection distance. Depending on the model selected, you may also be able to select a range of image formats and have the effect of the activated lens shift function displayed.
Installation is not required!
Protected area
To view details and dates of our training offers, you must register in the system with your user name and password. If you do not have any user access yet, you can now get access in the main menu under the "Register" item.
Login