Back to Discproducer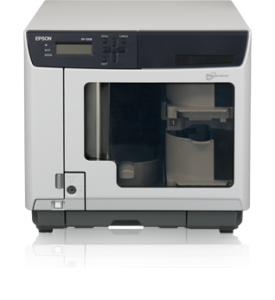 Epson Discproducer Series
EPSON 2in1 - PRECISION ROBOTICS, PHOTO-REALISTIC PRINTING
Training-ID: PTDPO_189
Discover Epson's winning combination - efficient CD/DVD/BD creation and reproduction, plus stunning high-quality printing.
As the only company in the world to design, develop and market both inkjet printers and industrial precision robotics, it makes perfect sense for us to combine the two.
The result is the Epson Discproducer™ – combining photo-realistic printing and fully automated CD/DVD/BD reproduction in one neat package.
Protected area
To view details and dates of our training offers, you must register in the system with your user name and password. If you do not have any user access yet, you can now get access in the main menu under the "Register" item.
Login